Having your own bar is becoming a must have feature for your home or apartment. For those who are trying to personalize their own bar by bringing in their favorite fandoms, here are some awesome items I found while searching on the web (all pictures link to their sources):
The Simpsons
Love the Simpsons? Of course you do! Well why not incorporate Homer's favorite bar into your own bar?
For starters, you can put a mini version of Moe's Tavern right on top of the bar.
(Moe would need to be purchased separately)
You can also have a great poster on the wall, paying homage to one of the best episodes:
Star Trek
If you're looking for more posters to decorate your walls, these are great for Trekkies:
Star Wars
A big fan of Star Wars? Well check out these bar stools and accessories, perfect for any Star Wars fan:
Game of Thrones
Speaking of accessories, if you're a big fan of Game of Thrones you can show your loyalty to House Stark, House Lannister, or House Wine with these glasses and charms:
Video Games
Are you more of a fan of video games? Check out these Etsy items:
Doctor Who
Doctor Who fans will find these items pretty chill (terrible pun, but let's go with it):
Comic Superheros
Looking for bar accessories? I thought these were pretty Super:
And last but not least, every bartender need a great "chemistry set" for making hip cocktails: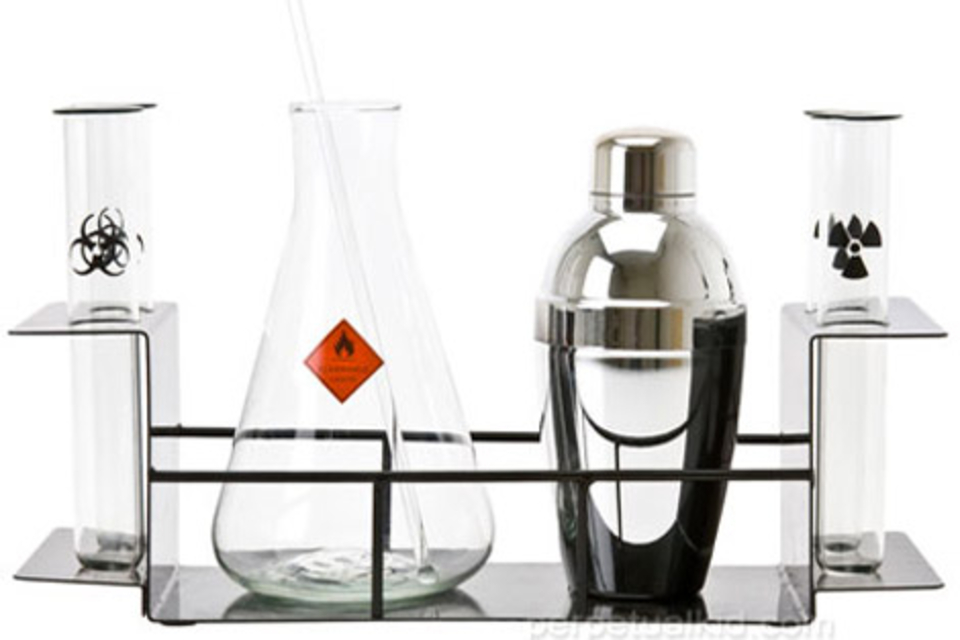 Looking for more ideas on how to create the nerdy bar of your dreams? I have an extended list of more awesome items on my Pinterest board! Make sure you check it out!